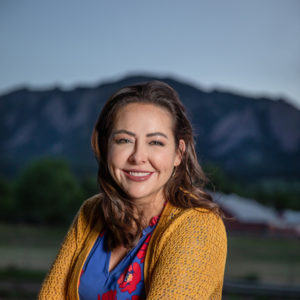 Kristelia García is an Associate Professor at The University of Colorado Law School. She holds a JD from Yale, and a BA in Economics from Columbia. Prior to joining the faculty at Colorado, she was a Fellow at the George Washington University Law School, and spent nearly a decade working in the music industry.
García's academic work focuses on intellectual property law through the lens of law and economics. Her scholarly agenda is motivated by a series of related questions: How well do law and policy balance competing interests of users and creators? How should legal institutions respond when policies have unintended and undesirable consequences? How can we explain, and what (if anything) should we do about, situations where private ordering norms diverge from public law and policy?
García lives in Boulder, Colorado with her husband, two daughters, and two mutts. In her free time time she is supposed to be writing, she enjoys listening to jazz, watching telenovelas, and drinking coffee.